prevents typical boron deficiency diseases and strengthens cell walls by admixing 5% boron.
An additional 5 % boron reinforces the specific effect of our ecological foliar fertilizer. They also strengthen the cell walls and prevent typical boron deficiency diseases of your plants.

What makes Lithovit® so special: With our contactless grinding process, we process selected dolomite into microfine particles. It forms the basis for all our natural biostimulants & foliar fertilizers. Finely sprayed onto the leaf surfaces, Lithovit® is directly absorbed and, through the carbonate reaction, causes a significant increase in the CO2 -concentration in the leaf as well as on its surface. In addition, silicon, magnesium and the trace elements contribute to optimal plant growth.

Composition
50.0 % CaCO3 Calcium carbonate
28.0 % CaO Calcium oxide
9.0 % SiO2 Silicon dioxide
5.0 % B Boron
1.8 % MgO Magnesium oxide
1.0 % Fe Iron
0.02 % Mn Manganese
Use as foliar fertilizer in arable and grassland, forestry and horticulture. 
Harmless to humans and animals, not hazardous to water. 
Lithovit® Bor 05 entspricht folgenden Verordnungen/Richtlinien:
Listed in the farm input list for organic farming in Germany.
Geeignet für den konventionellen und ökologischen Landbau gemäß Verordnung (EG) Nr. 2018/848 – European Community. 
Bioland Germany
Demeter Germany & Demeter International: Only in case of proven deficiency symptoms or after consultation recommendation, otherwise preferably fertilization via the soil.
Gäa Germany 
Naturland Germany
Your advantages with Lithovit
+ Higher photosynthesis rate and reduced water consumption
+ Increased crop yields, quality and storability
+ Accelerated growth and more intensive green coloration
+ Increased tolerance to frost and drought
+ Stronger resistance and vitality, especially under physiological stress
+ Improved metabolic activities and supply of important trace elements to the plants
+ Protection against reduced yields
+ 100% Made in Germany: We develop and produce all our Lithovit® products in Germany.
+ Sustainable, environmentally friendly: All Lithovit® Biostimulants & Foliar Fertilizers consist of natural ingredients and are mostly suitable for organic farming according to Regulation (EC) No. 2018/848 - European Community.
+ Highly concentrated powder as 0.5 % suspension.
We recommend three basic application periods:
Application in the vegetative phase / with planting,
Application at flowering time and
Application during the ripening of the fruit.
Lithovit Boron
®
 can be applied one or more times, with an interval of at least two weeks, separately or together with a Pflanzenschutzmaßnahme.
Minimum dosage
1 kg/ha as 0.5% suspension (0.5 kg Lithovit
®
 per 100 l of water) with a pH value between 6 and 10. Suitable for any agricultural pflant sprayer with agitator or commercial garden sprayer. Wetting agents increase the effectiveness and reduce sprayflecks.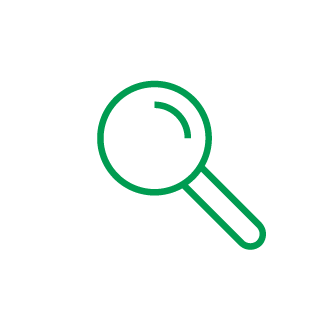 Notes
Use only in case of boron deficiency.
Do not overdose.
Store in a dry and closed place.